01
BIOTAN® PLUS
Our non-stick coating is reinforced with valuable bio-minerals for longevity and fat-free cooking.
02
SUSTAINABILITY
We at Gastrolux do not only care about your health, the health of your loved ones but also for our planet.
03
OVEN-PROOF
Our cookware, fixed handles and lid knobs are formed ergonomically and are oven-proof up to 260°C | 500°F.
04
DETACHABLE
HANDLE
Patented handle fixation.
No screws, no rivets, no welding.
Stays steadfastly secured.
05
INDUCTION
BASE
Infused stainless-steel induction disk, for a perfect connection with your induction hobs.
INNOVATION
AT THE CORE OF OUR
PRODUCT DEVELOPMENT
With innovation at the core of our product development, we leverage on the heritage of engineering expertise that Gastrolux is trusted for, to this very day.
Our unique products that are pioneering and inventive stand testimony to this. Our fixed handles and lids knobs are oven safe up to 260°C | 500°F, with a patented handle fixation. Our Biotan® Plus – non-stick cooking surface is inspired by nature, produced sustainably and ecofriendly, for a long lasting non-stick effect. Constantly conducting R&D we are always ahead of the game and consistently innovating.

STANDARD
BASE
INDUCTION
BASE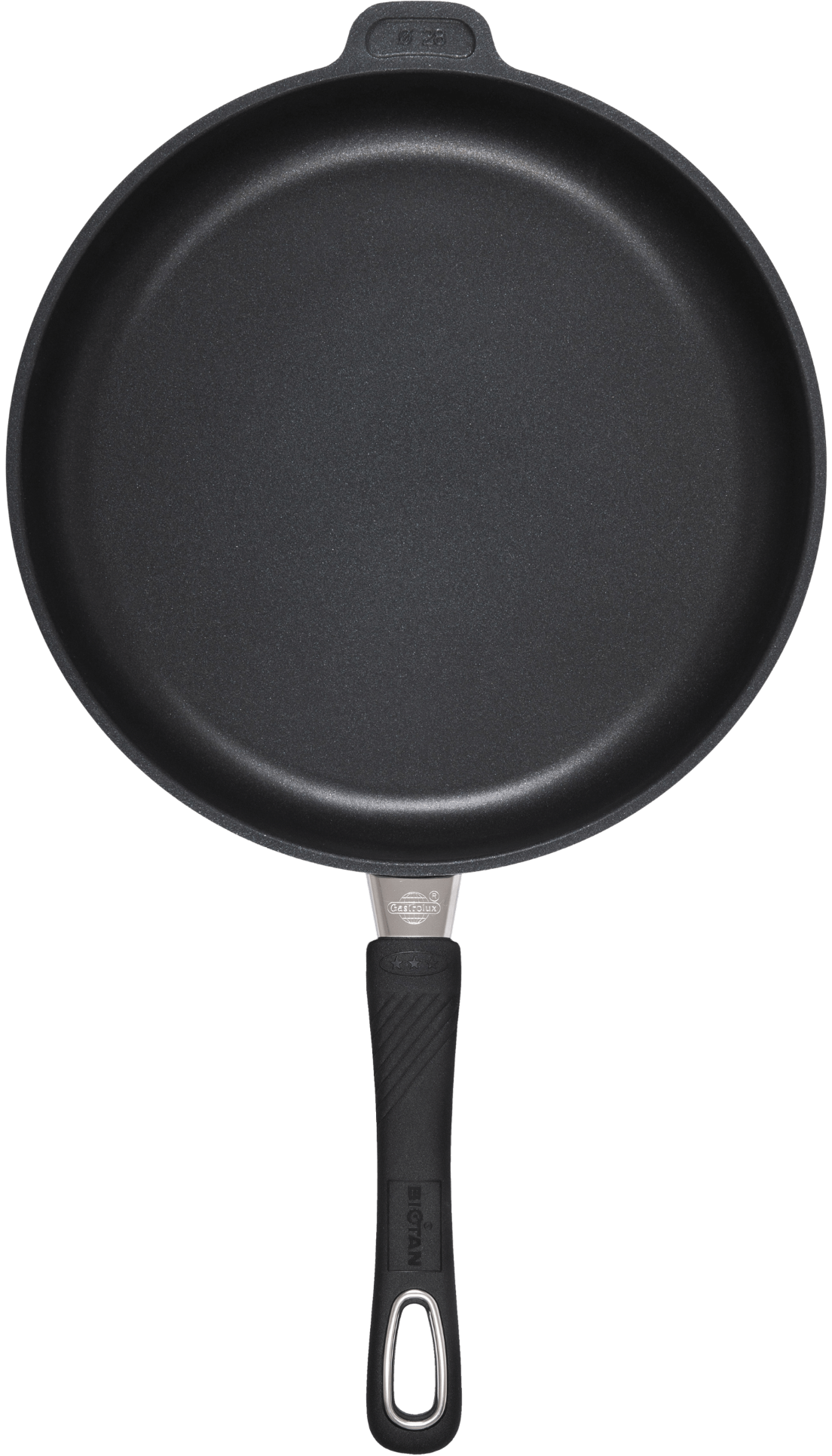 BIOTAN® PLUS NON-STICK
COOKING SURFACE.
8MM THICK, NON-WARPING
BASE. OPTIMAL HEAT
DISTRIBUTION AND RETENTION
INDUCTION
BASE AVAILABLE
ON ALL PRODUCTS
ERGONOMICALLY DESIGNED
HANDLES AND LID KNOBS
OVEN-SAFE UP TO 260°C | 500°F
REMOVABLE HANDLES
AVAILABLE, TO BE
REMOVED BEFORE
COOKING IN THE OVEN
OUR RECOGNITIONS
RED DOT® AWARD 2017 WINNER

For Squality® product
design 2017. Manufactured
in our Gastrolux Factory.

EUROFINS®

Gastrolux, recognized as a food-safe product by a high-quality test laboratory, research and advisory service.

GOOD DESIGN® AWARD 2019

For Gastrolux healthy cooking from the chicago athenaeum museum of Architecture and Design.
Subscribe our Newsletter
Receive news, updates and information about our factory.
ADDRESS
Gastrolux 2004 A/S Industrivej 53 DK-8550 Ryomgaard, Denmark.